It's not the first time we faced censorship and it's not the first time we face Facebook's censorship, the platform is known to be a tool in the US 'intelligence' hands, but this is the first time they go against a narrative not only the US approved but the entire world, and it came with a threat to unpublish an 8 years old page serving over 8000 followers.
We're not angels who share the news with absolute unbias, nobody does so, however, we are the top angels among the sea of devils not starting with the western mainstream media and not ending with the ultra-radical groups the main platforms are supposed to suppress not us.
Does anybody deny this fact or has any doubt? Well, except for Erdogan's media and the ultra-nationalist Azerbaijan keyboard warriors?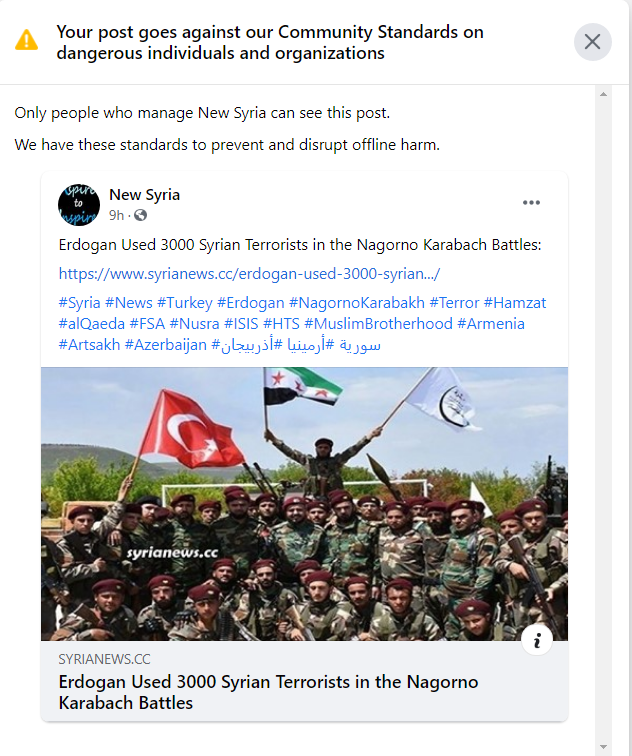 This is instantly followed by this: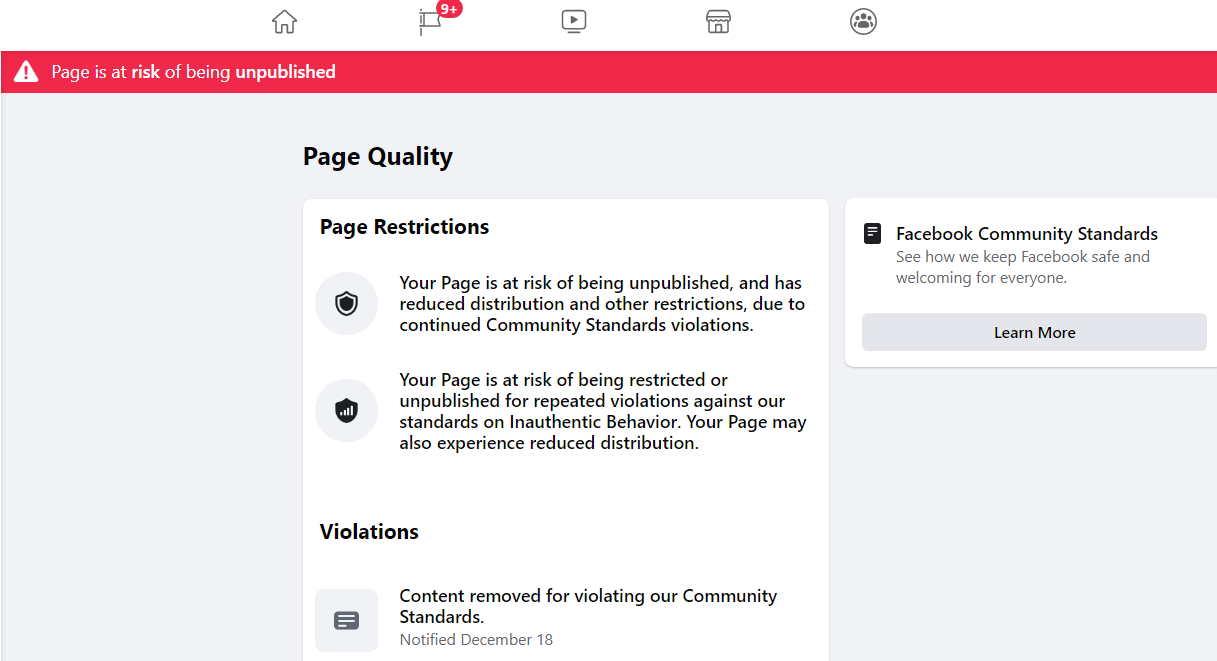 The ironic part is they have staff to censor contents based on the number of reports they received, but they don't have enough staff to review the request for disputing their decision…! Sounds familiar?
BTW, don't laugh, the Community Standard we violated here as per their decision is 'Promoting Terrorist Activities'.
See the post shared for your own judgment: Erdogan Used 3000 Syrian Terrorists in the Nagorno Karabach Battles.
If you want us to remain online, please consider a small donation, or see how you can help at no cost.
Follow us on Telegram: http://t.me/syupdates link will open the Telegram app.