A landmine exploded in Syrian farmers when they were cultivating the farmland in Hama province, central Syria, the explosion killed one farmer and injured 15 others with him.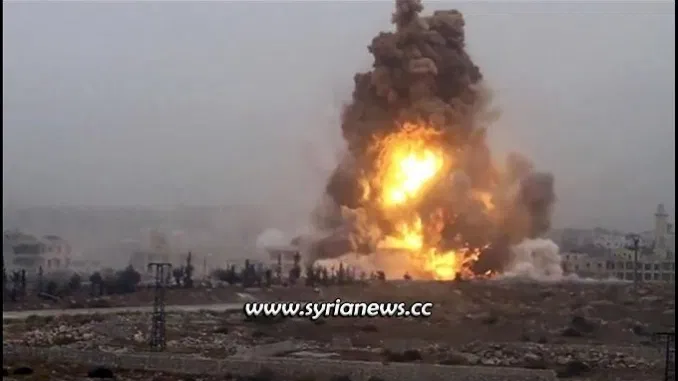 Landmine explosion in Syria – Archive photo
The explosion happened in the farmlands of the village of Hamra, in the northeastern countryside of Hama province, a region newly liberated from NATO-sponsored al-Qaeda terrorists and still not declared 100% safe from landmines.
Clearing landmines is an extensive work and overwhelming for capable countries, imagine the difficulties a country like Syria fighting hundreds of thousands of heavily armed suicide terrorists coming from all sides of the planet for the past 9.5 years and is under the inhumane sanctions by the EU and the USA.
More in this report: A Syrian Farmer Killed and Fifteen Others Injured in a Landmine Explosion.
If you want us to remain online, please consider a small donation, or see how you can help at no cost.
Follow us on Telegram: http://t.me/syupdates link will open the Telegram app.
---
Sponsored: Buy and Sell Bitcoins using any payment method: